1
Complete Our Online Questionnaire
All information gathered is confidential and secured.
2
We Prepare Your Declaration of Continued Use
The Statement of Use is prepared, reviewed and assembled for a smooth submission.
3
The Document is Filed with the USPTO
Once the Declaration of Continued Use is submitted, we will notify you of all status changes.
Items needed to show "Continued Use":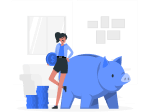 USPTO Fees Range From $225 - $725 Per Class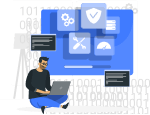 A formal legally binding affidavit that lists the active items within your registration being currently used (failure to delete inactive items risks cancelation of entire registration)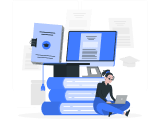 A specimen of your good or service that clearly displays the use of your trademark
Trademark about to expire? We'll help renew it.
$undefined
per trademark
+ USPTO Fee(s) of
$225 - $725 Per Class
All information secured and organized in one place

Strict adherence to USPTO guidelines

Easy processing and specialist support
Timeline for Filing a Declaration of Continued Use:

1st filed
5th-6th Anniversary of date of filing

2nd filled
9th-10th Anniversary of date of filing

All renewals following
every 10 years of filing